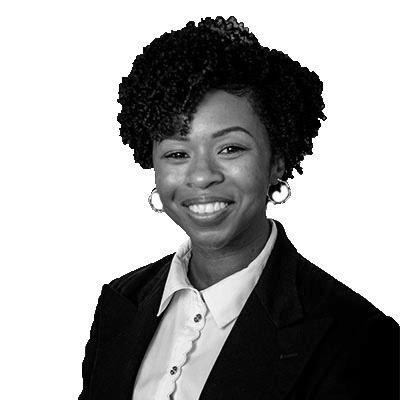 Erica Guyton
Chief People Officer
Erica is a workforce and operations strategist, responsible for driving people initiatives as the Chief People Officer at Bullpen Strategy Group. She brings more than a decade of experience spearheading organizational development, growth, expansion and improvement across diverse corporate platforms. She's dedicated her career to working closely with executives and decision-makers in building talented teams focused on surpassing objectives in alignment with company policies, procedures, goals and culture.
While serving in positions that ranged from Senior Talent Partner to Senior HR Director and Program Manager of Employee Engagement, she's played instrumental roles in:
-Increasing staff retention and engagement. -Creating and implementing performance enhancing tools and strategies. -Positively transforming onboarding experiences. -Improving staff training, executive coaching, and readiness. -Introducing high-impact action plans in response to employee engagement surveys at global scale.
She is certified as a Senior Professional in Human Resources (SPHR) with an academic background culminating in a Master of Business Administration (MBA) from Keller Graduate School of Management and Bachelors in Marketing and Human Resources from Marquette University.