NEWS INTELLIGENCE. HUMAN EDGE.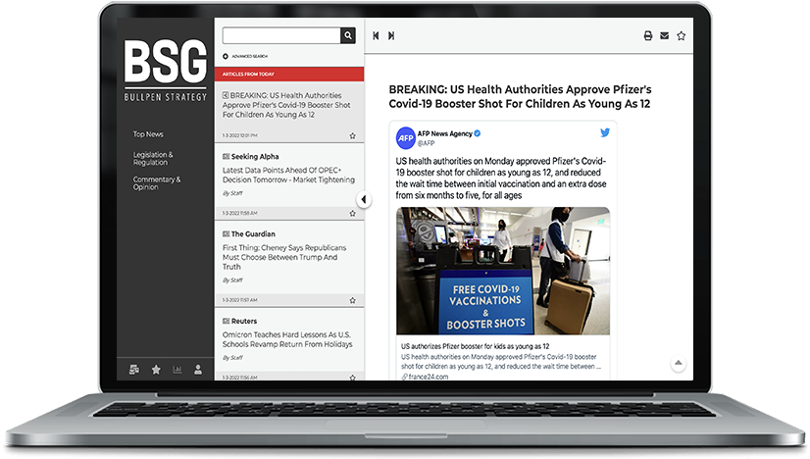 BSG's Media Intelligence team offers a sophisticated solution designed to keep you informed and ahead in today's fast-paced world. Our comprehensive approach goes beyond traditional offerings, providing unparalleled data access, exclusive insights, and global coverage.
Our bespoke technology stack grants us unrivaled oversight of over 300,000 news sources from 205 countries, 2,500 TV and radio stations worldwide, 200 billion social conversations across 15 social media channels and 750+ email newsletters, setting a new industry standard in scope and depth of coverage.
BSG's Media Intelligence services also offer exclusive access to unique, custom datasets, including insights into political digital content and more than 1.4 million hours of public but largely inaccessible government meetings at all levels.
BSG's expert human analysts curate your media intelligence, ensuring relevance and avoiding unnecessary alerts, unlike services that rely solely on automated algorithms. We save you time and resources through seamless integration, automating workflows, and empowering your decision-making with comprehensive, timely insights and analysis.
With teams located in London, Washington DC, and the West Coast, we provide round-the-clock global coverage of your issues, threats, and opportunities, utilizing industry-leading tools to deliver real-time insights and market-moving analysis.
Our cutting-edge dashboard offers a user-friendly database of up-to-date media intelligence analysis, accessible on-the-go and via email alerts and our iOS mobile app. The advanced search functionality enables your team to quickly find and filter relevant alerts.
Experience personalized support from a dedicated media intelligence expert who understands your unique issues and provides tailored guidance. With BSG's Media Intelligence services, your organization will be equipped with the knowledge to navigate today's complex media landscape with confidence.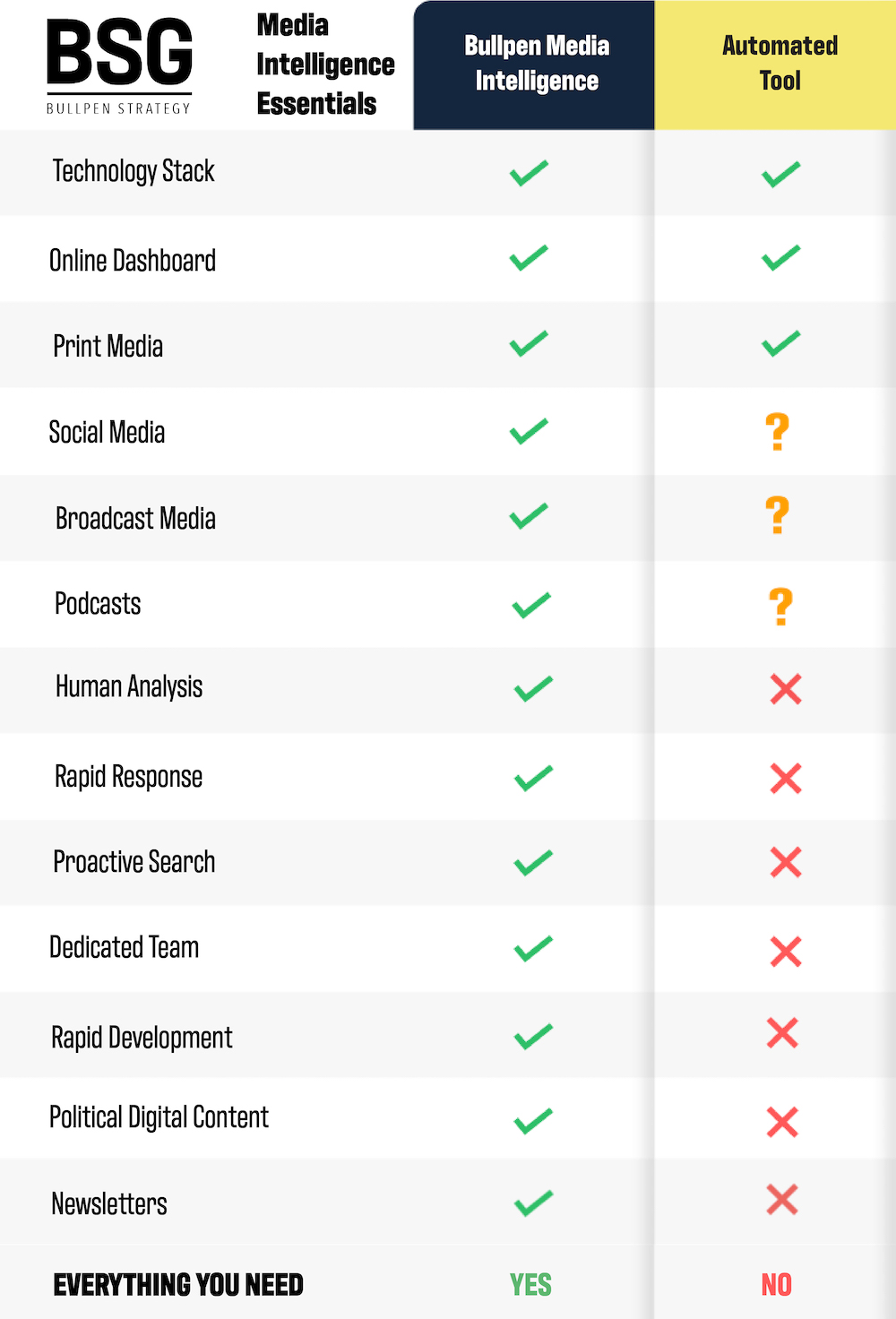 LEARN MORE.
If your company, campaign or project relies on knowing what you need to know when you need to know it, you should be talking to BSG.
WHAT YOU GET.
Custom online dashboard
Tailored clips packages
Real-time news alerts
Coverage reports
Robust analytics package
Dedicated account manager (not a salesperson!)
Email and phone support
iOS app