NEWS INTELLIGENCE. HUMAN EDGE.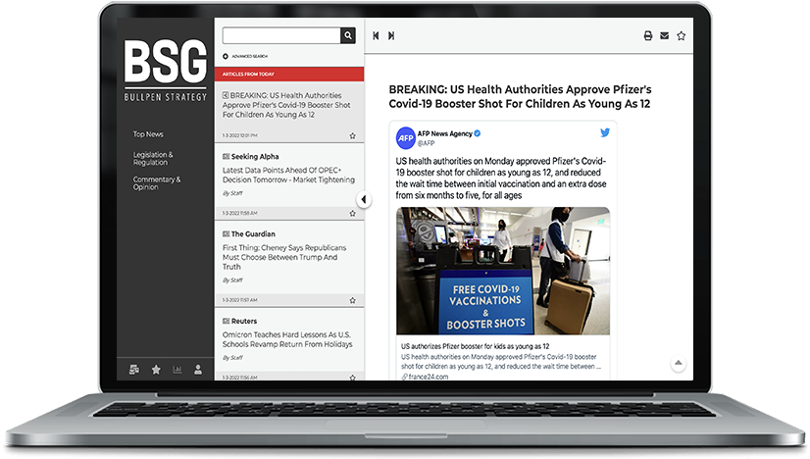 BSG monitors the world's media, 24 hours a day, 7 days a week. We alert you to the news and information you need to know, and give you the story behind the story.
Built on a foundation of technology you can trust, BSG's media monitoring analysts watch your company, your industry, and your issues of interest.
BSG's news intelligence platform goes well beyond other media monitoring services. Through real-time alerts, narrative analysis, media analytics, and breaking news and crisis situation support, our team becomes an extension of yours. Working across six time zones, with staff in London and Washington, D.C., our expert analysts have eyes on your issues around the clock.
Alerts are sent through our Dashboard-based monitoring system, on which client teams can view alerts, meta-data, analytics and analysis in one convenient location, as well as email alerts and our iOS mobile app. Our Dashboard features advanced search that will enable your team to quickly find and filter the stories alerted by BSG.
Our media monitoring effort is nimble and can scale up and down according to our clients' needs. Our team can pivot to new issues every single day, ensuring that your information flow remains relevant and actionable.
WHAT YOU GET.
Custom online dashboard
Tailored clips packages
Real-time news alerts
Coverage reports
Robust analytics package
Dedicated account manager (not a salesperson!)
Email and phone support
iOS app
LEARN MORE.
If your company, campaign or project relies on knowing what you need to know when you need to know it, you should be talking to BSG.